Your Free SEO Analysis
Why is it important to conduct an SEO audit?
First of all, this method helps to assess the current state of the website and its chances of competing in a certain market. Before implementing any major change to a website, like content changes, a proper strategy has to be developed.
SEO rules and standards for Google, Yahoo, Bing, are changing on a regular basis. In fact, Google considers over 200 factors when ranking a website to a certain position. In general, many of the old SEO strategies are pretty much gone so that is why changes have to be implemented on a regular basis.
Add Features/Advantages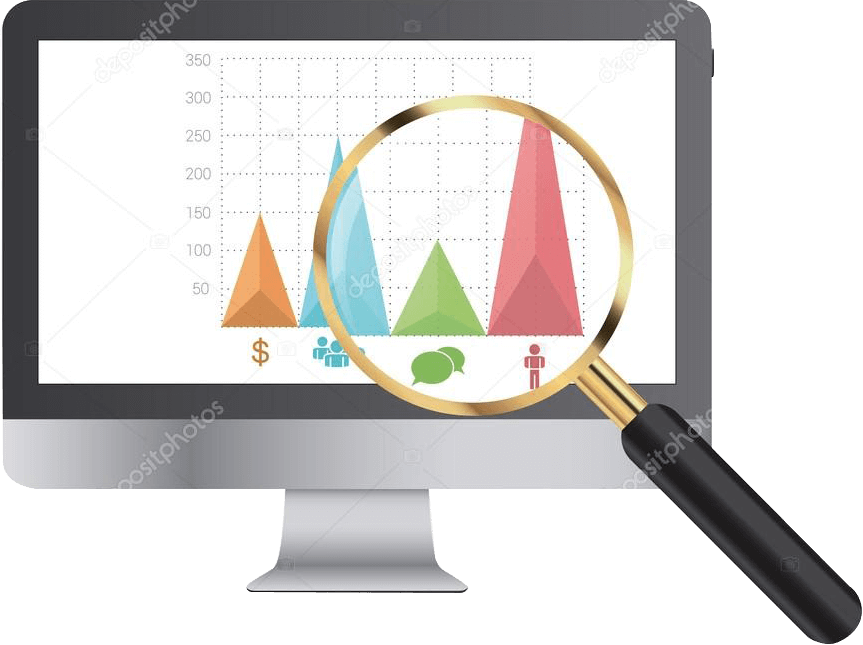 In order to understand what an SEO audit is, we must first look ast what a website audit is in general. To put it simply, it is a full website analysis which includes factors like: A website's SEO rankings in search engines like Google, Yahoo, Bing, etc.
Website errors
Number of indexed pages of a website
Loading speed of a website
Onpage content optimization
Onpage structure optimization
During an SEO audit, your current website functionality is taken into consideration and an appropriate strategy is developed to improve its performance and general quality.
Get Free SEO Audit Report
If your website is stuck and not able to move up
If you see a drop in traffic or ranking
If you have migrated from one CMS to another with a loss
If you are not sure what your current SEO situation is
If you want to see what is wrong with your website you can start with a free SEO audit.
What is technical SEO Audit?
On Page SEO Audit:

The main goal of this type of audit is to evaluate the on-page factors of a website and its influence on SEO ranks. On-page includes both technical and content factors including auditing of HTML tags for best known practices.

The audit may also include report for specific keywords rankings. Keywords are also important during the analysis. Keywords help both search engines and users find relevant content, so its very important to develop a strategy for increasing the site's relevancy. Even though keyword analysis is very time-consuming, the task can reveal very important data about the website.

Technical Errors:

This type of analysis looks at website loading speed, compatibility with mobile devices and check for any technical related errors that might hold a website from getting organic traffic.

Backlinks SEO Audit:

Backlinks – are links from other websites to your website. Quality backlinks make your website look like a relevant source of content. As it was mentioned earlier, links are a very important factor of website ranking. Their evaluation allows to ensure that they are of high quality and helps to avoid getting a penalty from a search engine.
Want to Improve Your Website Traffic?
Fill out the form below and find out how to rank higher and get more organic leads and sales: